1. SUPPORTING INDEPENDENT ARTISTS
Every item sold pays a commission to an independent artist. Our co founder, Liz was a print designer herself and she quickly realised the struggles all designers shared with trying to showcase their artwork – the high start up costs being the biggest! With this is mind she wanted to create a platform for like-minded artists to showcase their artwork without the usual start up costs, and where people could discover original talent at the click of a button – spreading the creative love! And alas ART WOW was born! We empower creativity because each purchase pays an artist.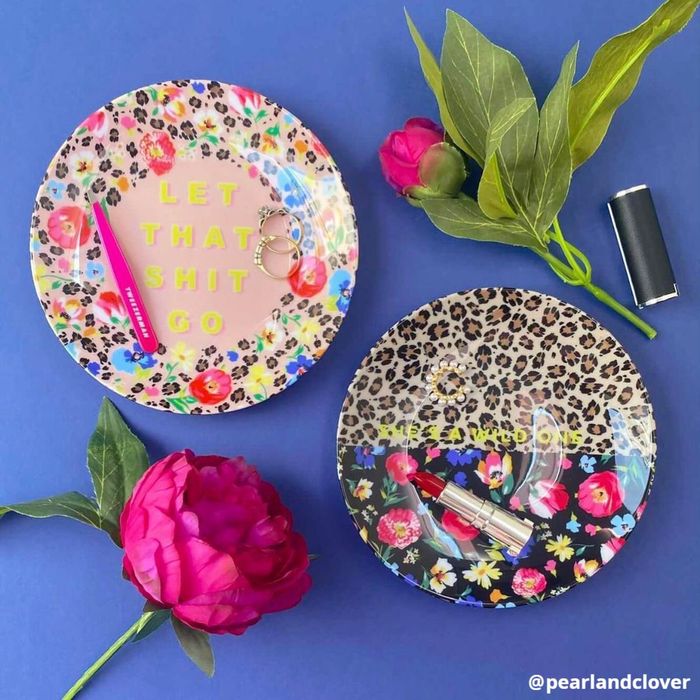 2. CUSTOM PRINTED TO ORDER IN OUR UK STUDIO
All creative gifts at ART WOW are lovingly hand printed by our team in our UK studio, just outside London. Quality is vital to us and every product is only printed after it is ordered, so it is 100% custom made for each and every customer.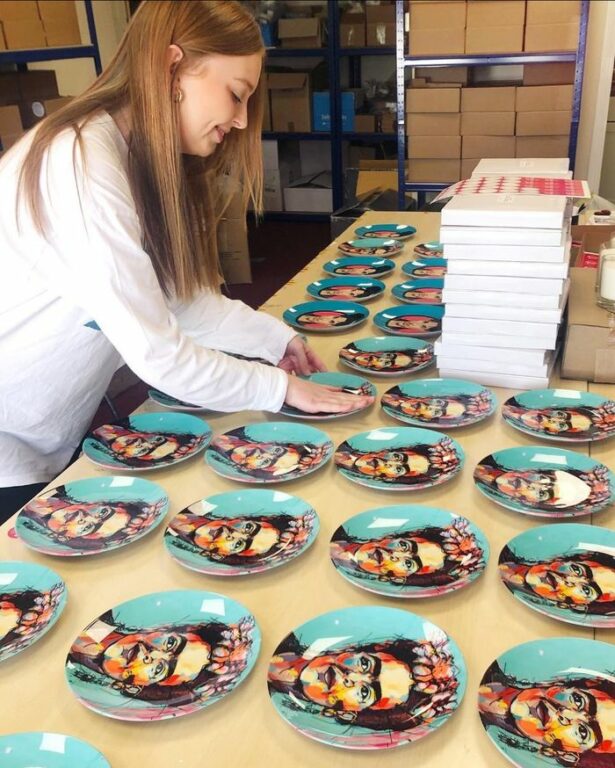 3. FEMALE FOUNDED
Sisters, Liz (middle left) & Laura (middle right) started ART WOW from their parents garage and proudly continue to run the business today alongside their all female team.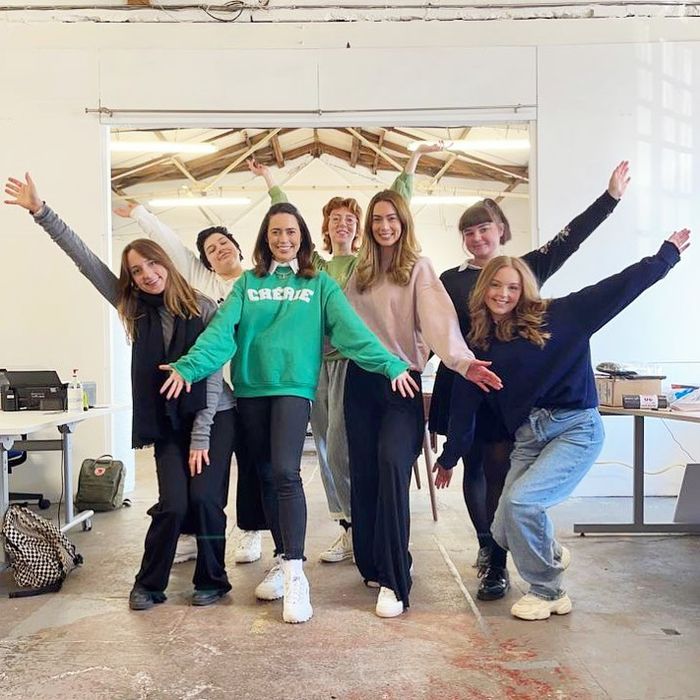 4. UNIQUE & BEAUTIFUL DESIGNS JUST FOR YOU
We have beautiful, funny, quirky and on trend designs uploaded daily to our website by our independent artists, creating an array of products and designs to choose from. There is something for everyone! We offer you the opportunity to discover unique products that speak just to you.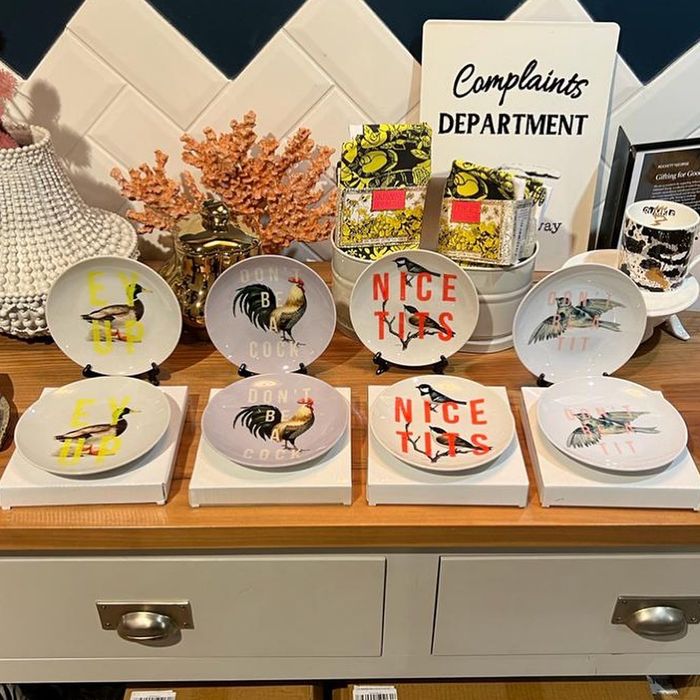 5. DONATIONS TO CHARITY
We are perfectionists! Any product printed with a slight imperfection but still beautiful we donate to our friends at The Royal Trinity Hospice charity for them to sell in their shops in London. Any profit made from sales in their shops goes straight to the charity to help provide hospice care, supporting patients and their families from the moment of their diagnosis up to the end of their life. Donations to their shops help raise vital funds to provide expert care to 2,500 individuals and their families and carers each year.